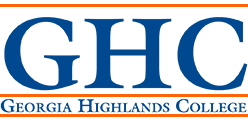 General Application for Admission - BBA Program
Admission to the BBA Program is a three step process: admission to the college, submission and approval of application, and acceptance to the BBA Program. Applications for the BBA Program may be submitted starting January 1st.
A minimum cumulative GPA of 2.5 out of 4.0 is required for consideration and a minimum minimum GPA of 2.8 in Area F courses is required. All applicants must be an admitted GHC student with an active status, complete a minimum of 50 credit hours in Area A-F including all Area F coureses and MATH 1401, and have a grade of C or better in ACCT 2101, ACCT 2102, BUSA 2106, BUSA 2205, ECON 2105, ECON 2106 and MATH 1401 (or a C or better in these courses while completing the remaining Area F courses during Spring/Summer 2020).
Compliance with the above minimum requirements does not guarantee admission to the BBA Program. The records of all applicants who meet minimum requirements will be reviewed after the application deadline and students who are admitted will be notified by mail.